DISTRIBUTION AND PRESENCE ON THE TERRITORY:
BE IN THE FRONT LINE ON THE MARKET
Sangiorgio Mobili works directly on every selected market to guarantee its clients a permanent and credible presence and to diffuse the value of the Made in Italy brand.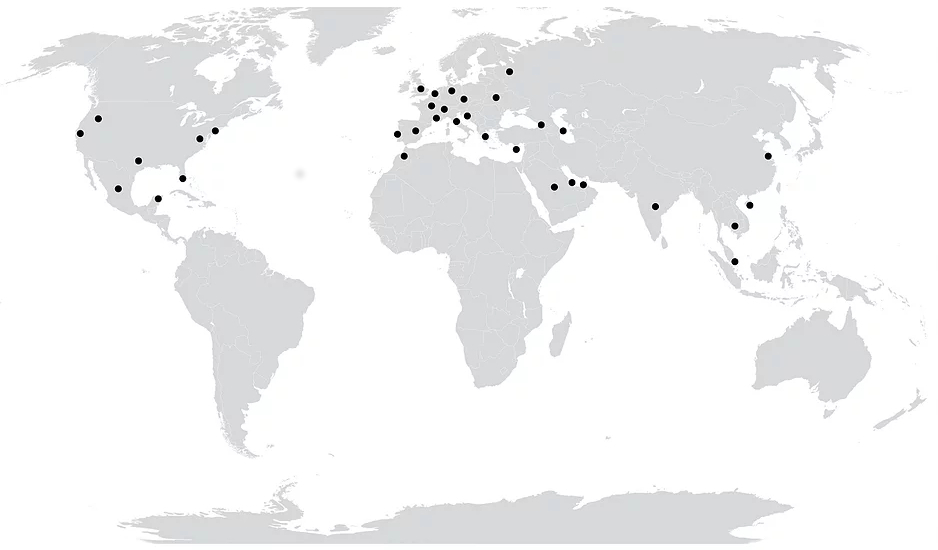 "People are our strength because they pass the passion of our products"
The sales strategy of Sangiorgio Mobili is one on all the markets: area managers, representatives, sales managers directly from the company, technicians, all people speaking the same language. The "Made in Italy" language.
The products and the projects of Sangiorgio Mobili are the results of passion, intuition, innovation, experimentation in the name of Italian style which can be passed to the client only by personnel trained inside the company and deeply bound to the brand.
In each country where Sangiorgio works, the sales office is opened and it is always directed by the headquarter in Biassono.
Middle East, USA, Caucasus, Asia, South America are the areas where Sangiorgio has its own foreign offices outside Europe and where are realized Sangiorgio major projects.